MICHIGAN CARPET ONE STORES
January 20th, 2016 was the kickoff celebration for SSG Ben Eberle's new smart home being built in Alpena, MI.
In November of 2011, SSG Eberle was on the 3rd Infantry Brigade Combat Team, 1st Armored Division. During a route clearance patrol SSG Eberle stepped on an IED, As a result of the explosion SSG Eberle lost his right arm and both of his legs, along with severe injury to his right shoulder.
The new technology of his smart home will give SSG Eberle back the ability to help his wife with household chores and be able to tuck his daughter in and read her a bedtime story.
Local schools in Berkley were instrumental in the fund raising efforts! Students at local elementary schools, Anderson Middle School and Pattengale Elementary raised almost $3,000 that will go towards new Smart Home technology for SSG Eberle's brand new home.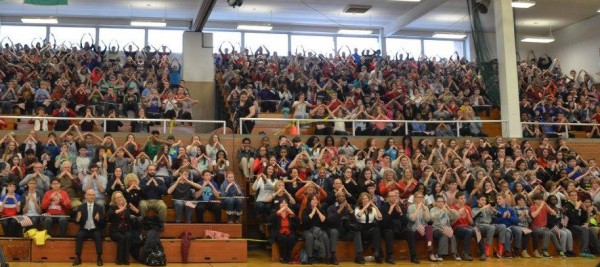 On January 21st, the first wall of SSG Eberle's new home went up, with a live broadcasted video to Eberle and the students during the ceremony.
The Michigan Carpet One stores will be proudly helping provide the installation of selected flooring from Mohawk Flooring. The estimated completion of SSG Eberle's new smart home will be in the spring, weather permitting.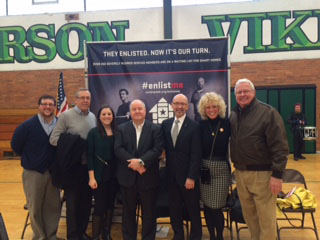 The Ceremonial Kickoff was held at Anderson Middle School. Click here to watch a video of the ceremony.